Our Stories: The Jews of Western Massachusetts
A cohesive look at the Jews of Western Massachusetts, done by the Republican as part of a heritage series.
The Arc of Jewish Life in the Pioneer Valley by Ken Schoen and Jane Trigère
(Reprinted with permission of Executive editor of The Republican)
It's always worth noting when a community begins to look at itself.
In the mid-19 th Century, itinerant peddlers started coming to this part of Western Massachusetts, the area defined by the Connecticut River and linked to major urban centers by the railroad. The peddlers became dealers in paper, metal, and scrap. Some opened shops…dry goods, bakeries, fish markets, and clothing. These businesses were passed down from father to sons (usually). The communities where they settled were mainly Springfield, Holyoke, Northampton and Greenfield. The tradition was to also pass down volunteer community positions.
How did local Jews go from being merchants to lawyers and doctors and then professors and artists?
We, at the Jewish Historical Society of WM, came to understand through recording oral histories, that after World War II, this pattern suddenly changed. The veterans took advantage of the GI Bill to attend college. Law and medical schools became more receptive to accepting Jewish students. With these professional credentials, the future of the family business on Main Street was shaken. The sons (and it was mostly men) did not necessarily
come back to their home towns to practice.
Each town has its own story. There is nothing unusual about this narrative. It has happened everywhere and repeatedly. This is the way communities grow and change and grow again.
Starting in the 1960's, newcomers arrived. Jews came to teach at UMass. They came to study and stayed on. They also came to join communes and go back-to- the-land. All these new arrivals came on their own, without the traditional support of the multigenerational family structure. They were unhindered by either expectations or limitations. Out of this assortment of individuals who randomly gravitated to this region grew a synergy that can certainly be called a renaissance of Jewish life.
What contributed to this blossoming?
New congregations and synagogues emerged. The Havurah Movement took root and still flourishes enriching the idea of where and how Jews worship. Jewish day schools sprouted. A gathering of books in Yiddish by a Hampshire College student became a national institution. Colleges built up Jewish Studies programs. New owners repeatedly rejuvenated the local Jewish newspaper. One of five remaining Judaica book dealers in the country
thrives in an old firehouse. Chabad has several welcoming outposts. A Hebrew calligrapher, a sofer stam, leaders of the Jewish Farm Movement, a kosher chicken farmer, a fair trade and kosher coffee roaster, a kosher pickle maker, many non-pulpit rabbis teaching classes, many Jewish artists and musicians…they all settled here. There are Jewish film festivals, music festivals, lectures and cultural events everywhere. And many have been supported by the Grinspoon Foundation, a Jewish philanthropy.
This astonishing critical mass has transformed the Pioneer Valley into Emek heHalutz!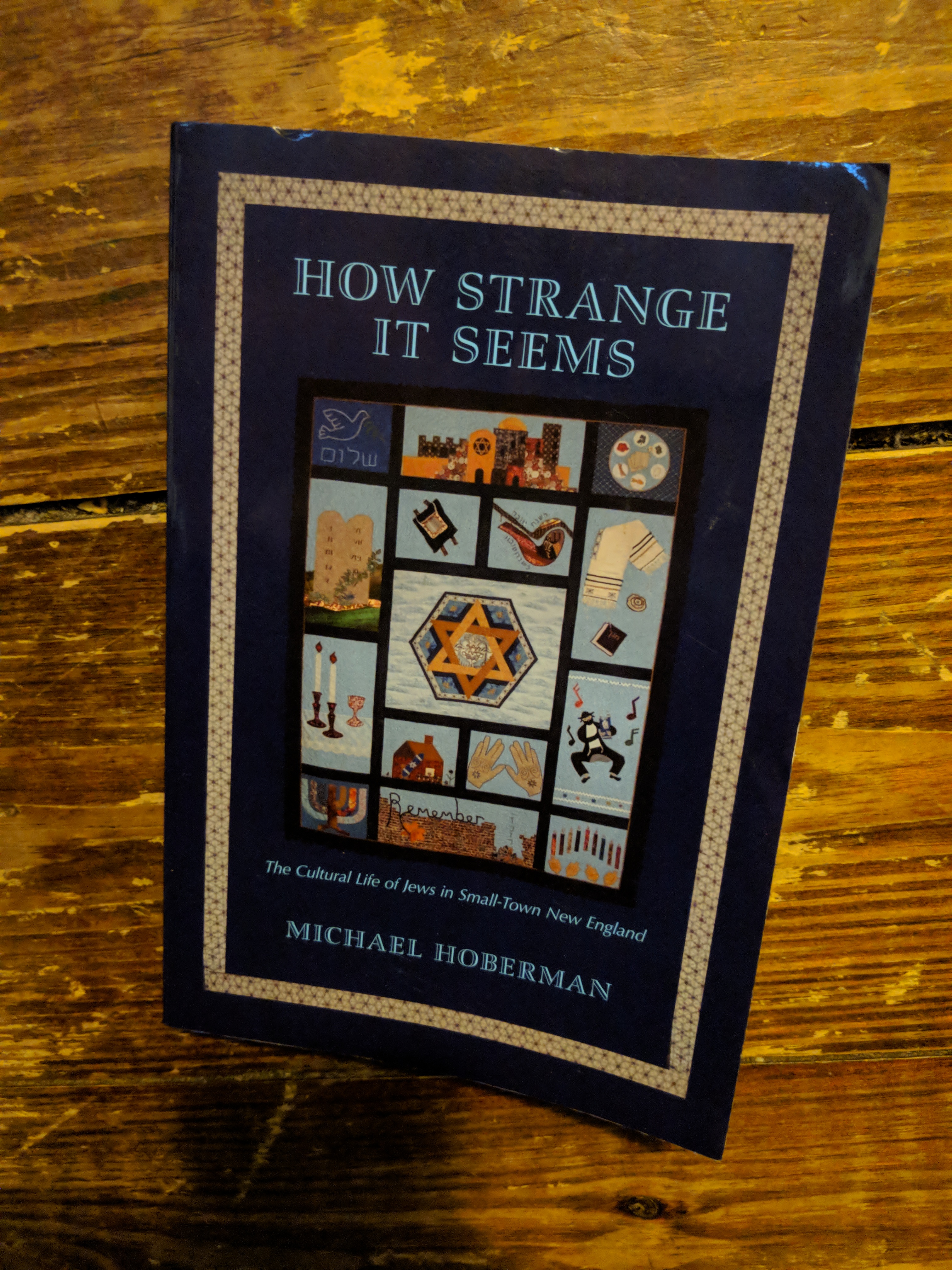 How Strange It Seems
JHSWM board member Michael Hoberman documents the small-town life of Jews in New England.
Click here to listen to Michael's interviews with Jewish families in and around New England!
Sidonia's Thread
A mother and daughter's secrets come unraveled in this tale of an immigrant family rebuilding their life in Western Massachusetts. Written by the daughter, Hanna Perlstein Marcus.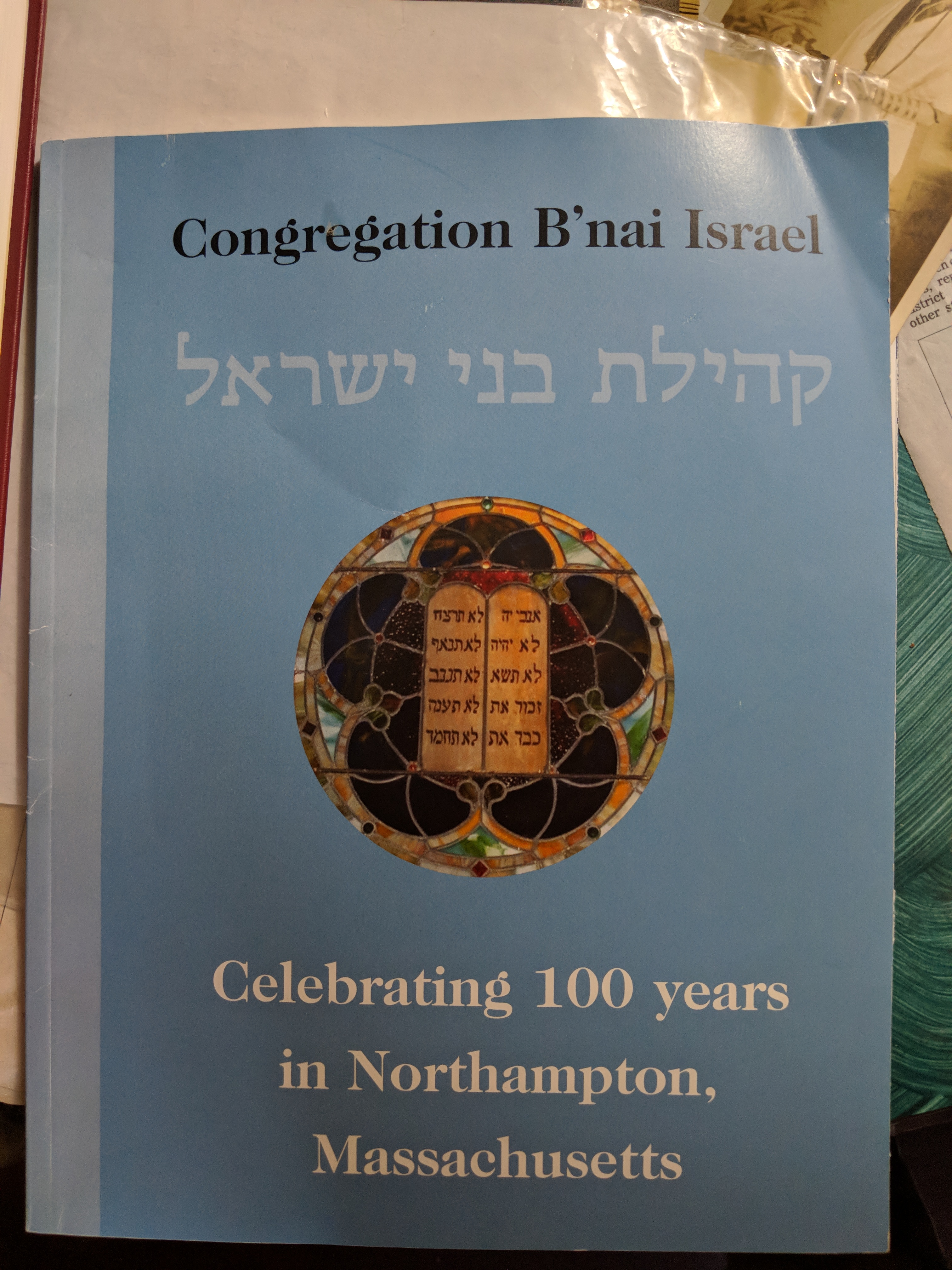 Congregation B'nai Israel
Chronicles the 100 year history of the Northampton congregation.
Memories of Zionism
Marian Broder and Robert Chipkin retell the histories of Jewish residents across the Pioneer Valley.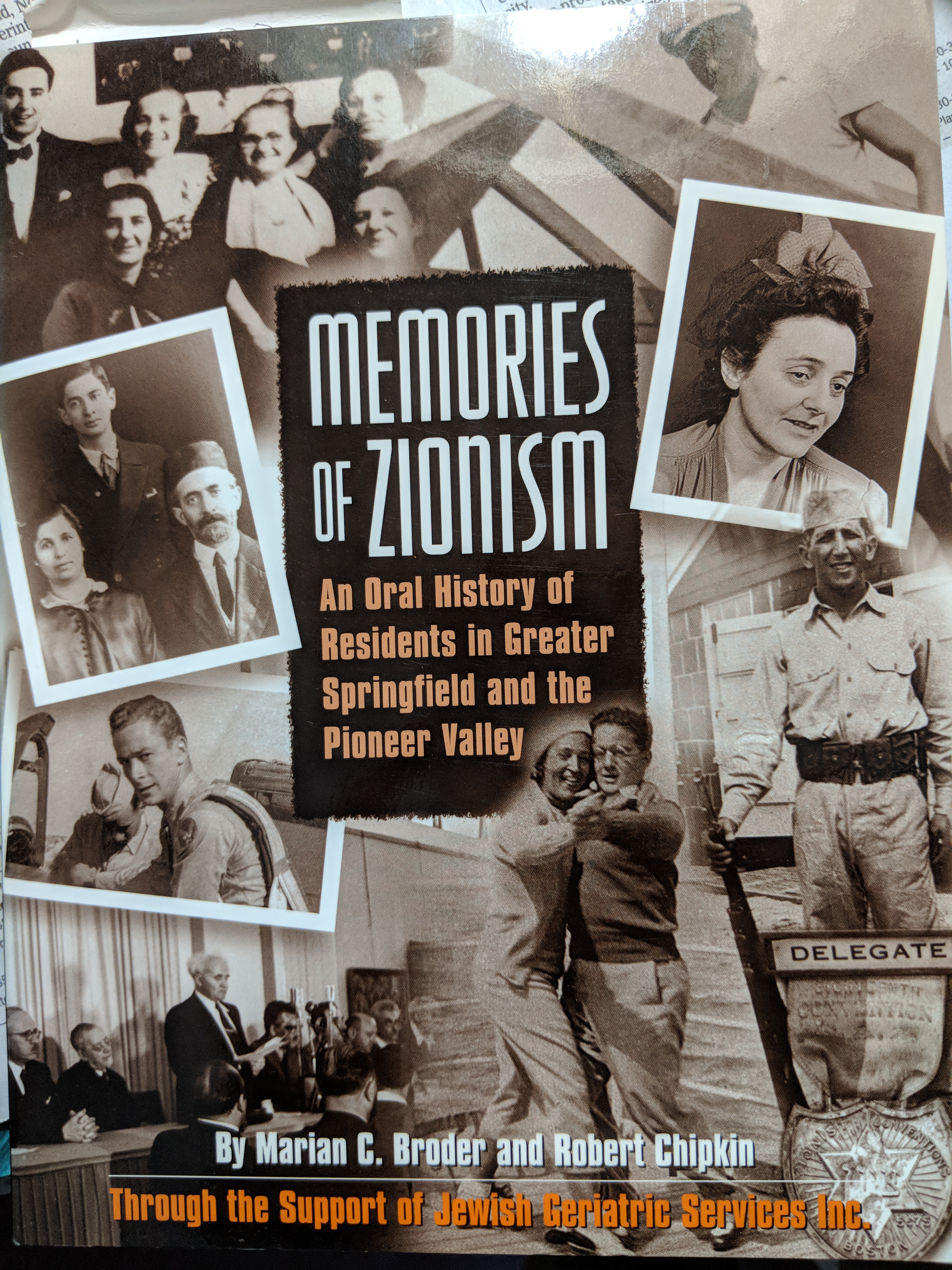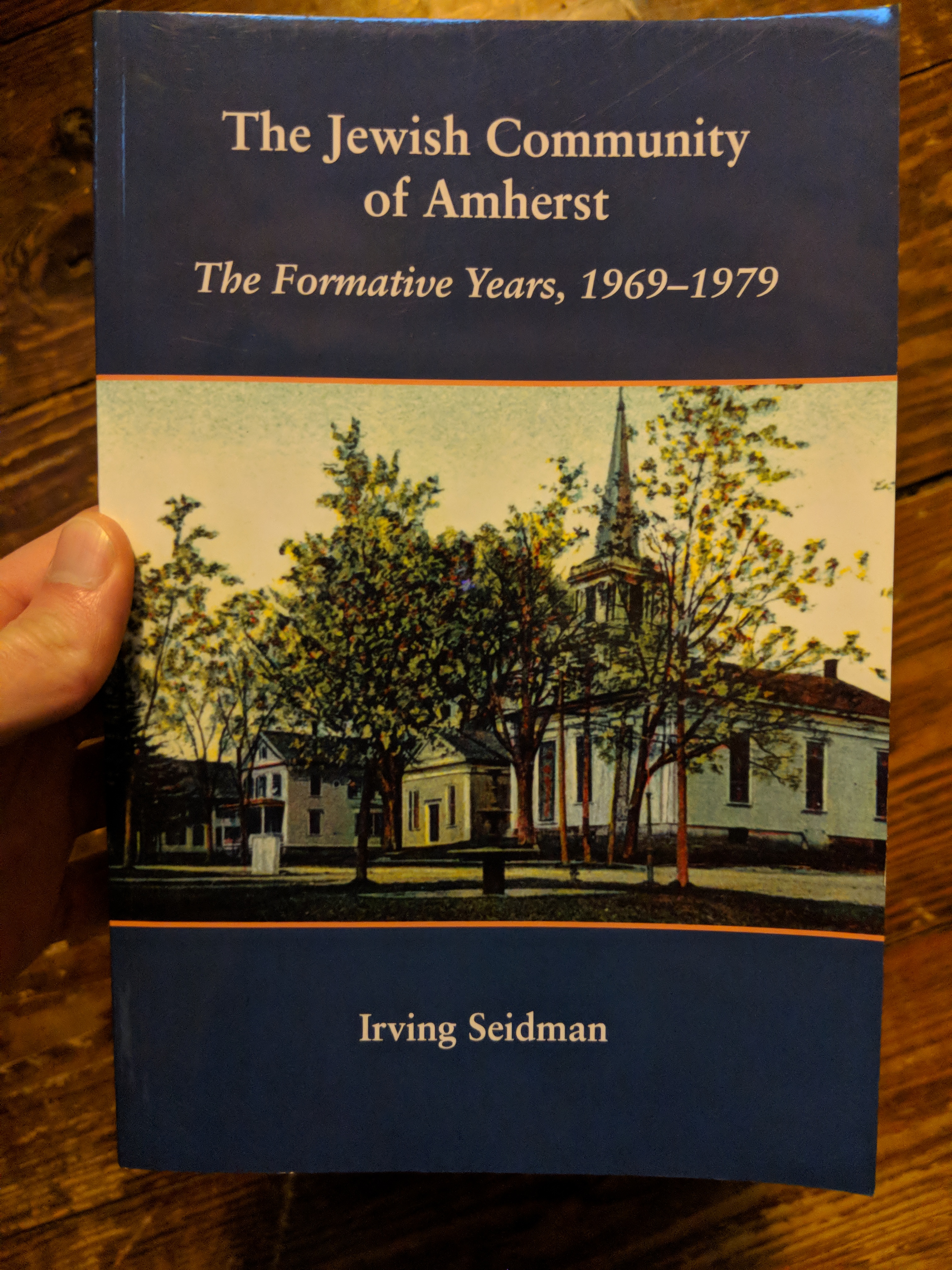 The Jewish Community of Amherst
Irving Seidman's story of the 20th century rise of Amherst's own Jewish community.
Starting Over
James Gelin's chronicle of the Jewish community's development in Springfield across the 19th century.